NEW
HOT VIDEO!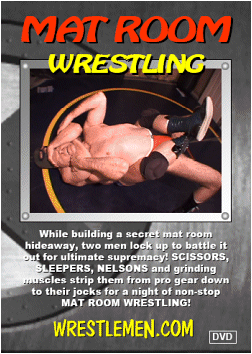 DCGrappler vs. Guy Will!
While building a secret mat room hideaway, two men lock up to battle it out for ultimate supremacy! SCISSORS, SLEEPERS, NELSONS and grinding muscles strip them from pro gear down to their jocks for a night of non-stop MAT ROOM WRESTLING!
Digitally Mastered, Approx. 45 min.